Joey DeSimone  ("Joey De")

Joey is the newest member of GumBand--bringing a wealth of experience and energy from a veritable who's

​  who of the Pittsburgh musical community--he is a seasoned veteran professional--aside from drums and percussion, he also plays guitar and sings--and will be bringing his considerable skills as a songwriter into the mix  as well.  



 A few of the many artists with whom Joey has played and recorded include The Vogues, Pyewacket and the The Marcels, with their hit song "Blue Moon".  More recently, Joey recorded a CD with Mark Cyler and the Lost Coins (2014) and in 2016 with The Disciples of the Hills.
Joey's influences are varied--including jazz greats Gene Krupa, Buddy Rich, Max Roach and Joe Morello--and rock  drummers John Bonham, Keith Moon, Bill Ward, Carmine Appice, Tommy Aldridge, Ian Paice and Neil Peart--so his musical influences range from classical to rock--and he loves to play "them drums".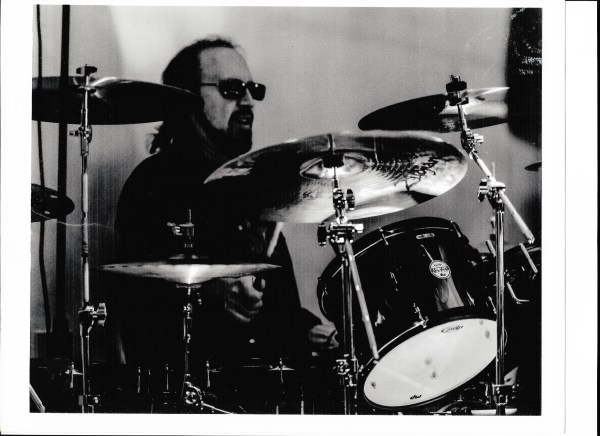 Bob has been a professional, touring musician for well over 30 years--spending time in the upper midwest (Minneapolis/St. Paul and surrounding 5-state area), desert southwest (Arizona, California, Nevada) and Pacific Northwest--playing and tour managing  (over 4500 shows) in 48 of 50 states during his time on the road--now having "settled" (for the most part) in the Greater Pittsburgh area.  
He also teaches guitar, bass, keyboards, voice and ukulele (as well as tutoring in math and the sciences) at 808 Music Haus in Coraopolis, Pa--where GumBand also records and rehearses.
Most recently, Bob played shows in both Arizona (May 2019) and Florida (July 2019) as part of his "If Not Now Then When" tour.  GumBand is the extension of a touring quality band in a more localized setting--pro level production and performance in a "weekend warrior" setting, as it were.
Don Thompson

 Don has been with GumBand for over five years now--and has a storied history going back long before that. 

 He provides the foundation of the band--a driving, heavy bass sound along with a "team player" attitude-- playing what makes the song shine best while also adding essential lead and harmony vocals to our overall sound.  His work ethic and attention to detail are rivaled by no one.
 He and Joey (our new drummer) played together a few years back in "Badd Newz" and so, it's a reunion of sorts.

 We're very happy to be part of this ongoing evolution and are looking forward to the energy and chemistry that   our new lineup will bring.  Of one thing you can be certain--2020 will be our best year ever!                                                                                                          

Links:

808 Music Haus
(guitar, bass, keyboard, voice, 

ukulele and drum lessons)
www.808musichaus.com
Davis-Gray Acoustic Trio
FB: DavisGrayBand
Bob Snyder Acoustic Solo
HomeWood Suites Robinson

Tuesday 5-7 pm